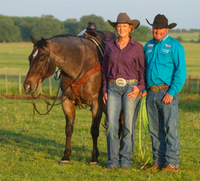 Clay and Colleen Logan
Mornings always start early for Clay and Colleen Logan and their staff at Logan Performance Horses near Granbury, Texas,
Read more
Learning with Clay Logan
Creating the Perfect Corner
The corner is the most critical point of the run, setting up the way a heeler gets in time with the steer, delivers his rope and stops his horse. Talking about a good corner, though, is a lot easier than achieving one,
Read More
X Factor Roping Podcast
Clay Logan grew up in a ranching family gathering wild cattle out in Arizona. He spent plenty of time with his father roping and learning the basics of horse care and ranch management.
Listen Now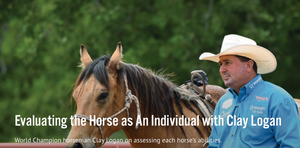 Evaluating the horse as an Individual
I've had good horses that lacked speed, and the key on them is to make up for it by not missing the barrier. It's my job as a horseman to set each horse up for success, not failure.
Read More